Prepared & Ready Painter
A great painter is always prepared!
We have all necessary equipment available.
Professional
While working in your home we stay busy, and do not interfere with your normal activities. We are polite, courteous and respectful.
Committed
We plan every project from start to finish.
Let us transform your home or office!
Painting Contractors | Painters | Virginia Beach, VA
Welcome to Brush It On Paint Company
Are you in search of Residential or Commercial Painters in Hampton Roads, Virginia Beach, or surrounding areas? Then look no further! Our painting services At Brush It On Paint Co. LLC are precisely what you need to add a fresh new look, you don't have to worry even if you need paint work done fast and you need to stay within a budget.
Local painter Virginia Beach searches find Brush It On Paint Company. We are a full painting contractor serving Virginia Beach and surrounding areas. Our skilled painters provide residential and commercial interior painting services and exterior painting services to homeowners, apartment complexes, property management companies, and other businesses.
We're always fast, clean, and affordable! Need a Residential Painting Contractor Company for your Virginia Beach home? Call Brush It On Paint Co. LLC today. You'll be glad you did." 100% Customer Satisfaction. We take that commitment to you seriously!!
---
About Brush It On Paint Company
Local painter Virginia Beach – We have served residential homeowners and small business owners since 1983, and your satisfaction is our goal. Moreover, we provide top-tier painting services—for example, Exterior painting, Interior painting, and Deck Washing & Staining. We Brush On Paint for all of Hampton Roads, including Painters Virginia Beach, Painters Norfolk VA, and Painters Chesapeake VA.
Our Services
We answer all your Virginia Beach painting services needs!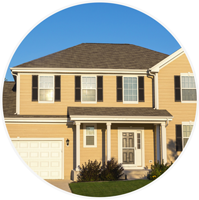 Residential Homes
Five Important Tips
When considering a Paint Company we at Brush It On Paint Co. "LLC" hope that you choose us, but no matter what, there are 5 basic tips that we think our customers should know when looking for a Professional Painter because we feel that a high quality job is what everyone of our customers deserve!
Request an Estimate
Keep updated on latest posts